DUO-CACIB SHOWS all breeds + CLUB TERRIER SHOWS 19-20.11.2022
CLUB TERRIER SHOW - KIELCE
19.11.2022
Place: TARGI KIELCE, ul. Zakładowa 1, 25-672 Kielce
https://www.targikielce.pl/
Judges: click here to see the cast.
The judical cast can be changed for the reasons independent of the show organizer.
We inform about the change of judges for the breeds:

Fox terrier smooth will be judged by mr Mariano Di Chicco.
Lakeland terrier will be judged by mr Mariano Di Chicco.
Staffordshire Bull terrier – MALE – will be judged by mr Goran Karanovic.
Mr Veli-Pekka Kumpumäki will choose the Best of Breed.

ENTRY FEE FOR THIS SHOW IS REQUIRED.
Acceptance of the entry will take place after received payment.
If the fee is not paid, entry will be canceled.
On-line payment PayU for this show are available in the wystawy.NET system.
DEADLINE: 07/11/2022
It is not possible to withdraw an entry after the closing date
Entry Fees:
for the first dog (40 euro)
for every additional dog (30 euro)
minor puppy, puppy and veteran class (20 euro)
Best brace, Best Breeding Group (free)

Best Stud Dog, Best Breeding Bitch (free)
SWIFT: INGBPLPW; IBAN: PL 73 1050 14 16 1000 0090 8002 3865
Note: entries number, breed, name of the dog, MWPR 19.11.2022

For TRADE STANDS,
please contact directly Targi Kielce https://www.targikielce.pl/wystawa-psow/kontakt

ORGANIZER
Związek Kynologiczny w Polsce – Oddział w Kielcach (The Polish Kennel Club – Branch in Kielce)
ul. Śląska 10, 25-328 Kielce, Poland
+48 882 740 882, e-mail (everything concerning the show): kielce.zkwp@op.pl
CLASSES
• Minor Puppy class 4-9 months
• Puppy class 6 – 9 months
• Junior class 9 – 18 months
• Intermediate class 15 – 24 months
• Open class 15 months and over
• Working class 15 months and over (FCI working certificate compulsory)
• Champion class 15 months and over (Championship certificate compulsory)
• Veteran class 8 years and over
INFO PRE EXHIBITORS
COVID-19 RESTRICTIONS! The show will be run and managed in line with current epidemiological rules and restrictions. The organizer reserves the right to imply any changes in accordance with the current epidemiological situation!
Acceptance of the application will be confirmed by the entry letter. Owners of registered dogs print their entry sheets from the online system themselves (approximately 5 days before the show). Catalog numbers are also part of the entry form. Numbers are not issued at the exhibition. Exhibitors will bring the printed ones with them to the exhibition.
The issuance of prizes will be in a specified area (marked on the map of showgrounds).
At the show it is necessary to follow the instructions of the show committee.
Marlena Jakubowska (PL)
• Foksterier krótkowłosy
• Foksterier szorstkowłosy
• Manchester Terrier
• Niemiecki terier myśliwski
• Parson Russell Terrier
• Terier Walijski
• Lakeland Terrier
• Terier brazylijski
• Bedlington Terrier
• Border Terrier
Veli-Pekka Kumpumäki (FIN)
• Staffordshire Bull Terrier
• Airedale Terrier
• Irish Glen of Imaal Terrier
• Irish Soft Coated Wheaten Terrier
• Kerry Blue Terrier
• Terier Irlandzki
Goran Karanovic (SRB)
• Bullterrier
• Bullterrier miniaturowy
Mariano Di Chicco (ITA)
• American Staffordshire Terrier
Jens Ruck (AT)
• Yorkshire Terrier
• Norwich Terrier
• Norfolk Terrier
• Skye Terrier
• Australian Silky Terrier
• Terier czeski
• Terier japoński
• Terier australijski 
Kevin Brown (DK)
• West Highland White Terrier
• Terier szkocki
• Cairn terrier
• English Toy Terrier
Bojan Matakovic (CRO)
• Jack Russell Terrier
• Sealyham Terrier
• Dandie Dinmont Terrier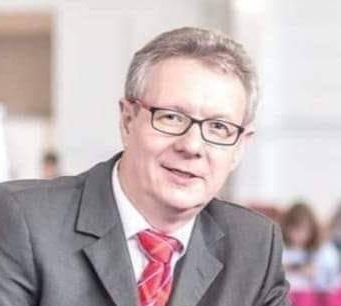 My name is Jens Ruck, I was born in Germany and have lived in Austria for the past 20 years. Over the years, an affinity for dogs developed. In 2001, the time had come. The first Norwich Terrier moved in with us. (Kenny vom Hoffmanseck) Of course, he was the "most beautiful" for me at the time and I wanted to have that confirmed by the judge at the first show of my life. But it turned out differently for me than expected. After I was ridiculed by the Norwich exhibitors and breeders present, my ambition and interest was awakened. And so it came about that we, my wife and I, founded the kennel " von den zwei Eichen (of the two oaks)" and we began to breed Norwich Terriers. Since I also liked the Norfolk, I founded the kennel "Wild Devils" in 2005. In the meantime we have turned completely to the Norwich Terriers. It has always been important to us that we breed healthy and spirited dogs. The colour doesn't matter to me. It is important that the dog is in its functionality so size, balance, movement, teeth and essence are in order. The coat should also have the typical texture. Since health is very important to me, I am also an advocate for the study of the upper airways. Just talking about it won't help. In recent years we have had 32 International Champs in both kennels, 4 European winners and 4 world winners won titles.
I was born on 30th May 1968. in Zagreb, the Capital of Croatia where I completed my education. I graduated in 1996. at the Veterinarian University in Zagreb. I am co-owner of the Kennel «The best colour». We have bred more than 40 litters of various Terrier breeds, like Irish Terrier, Lakeland terrier, Welsh Terrier, Kerry Blue Terrier, Soft Coated Wheaten terrier, Airedale Terrier and Miniature Schnauzer. Dogs bred by us have more than 100 national and international champion titles as well as European and World Champions titles. I become judge in year 1993. My first breed as breeder and judge was Airedale terrier. Since now I judged in most European country ( International and national shows ) as well at the Special Club Dog show, European Dog Show, World dog Show, Bundessieger and VDH-Europasieger Dog Show.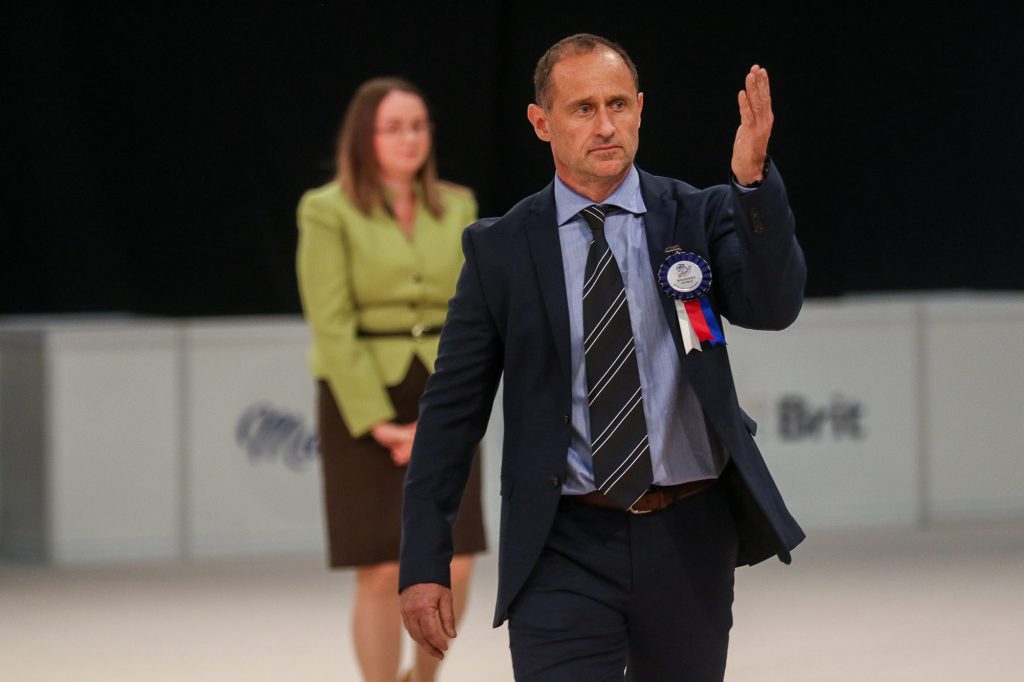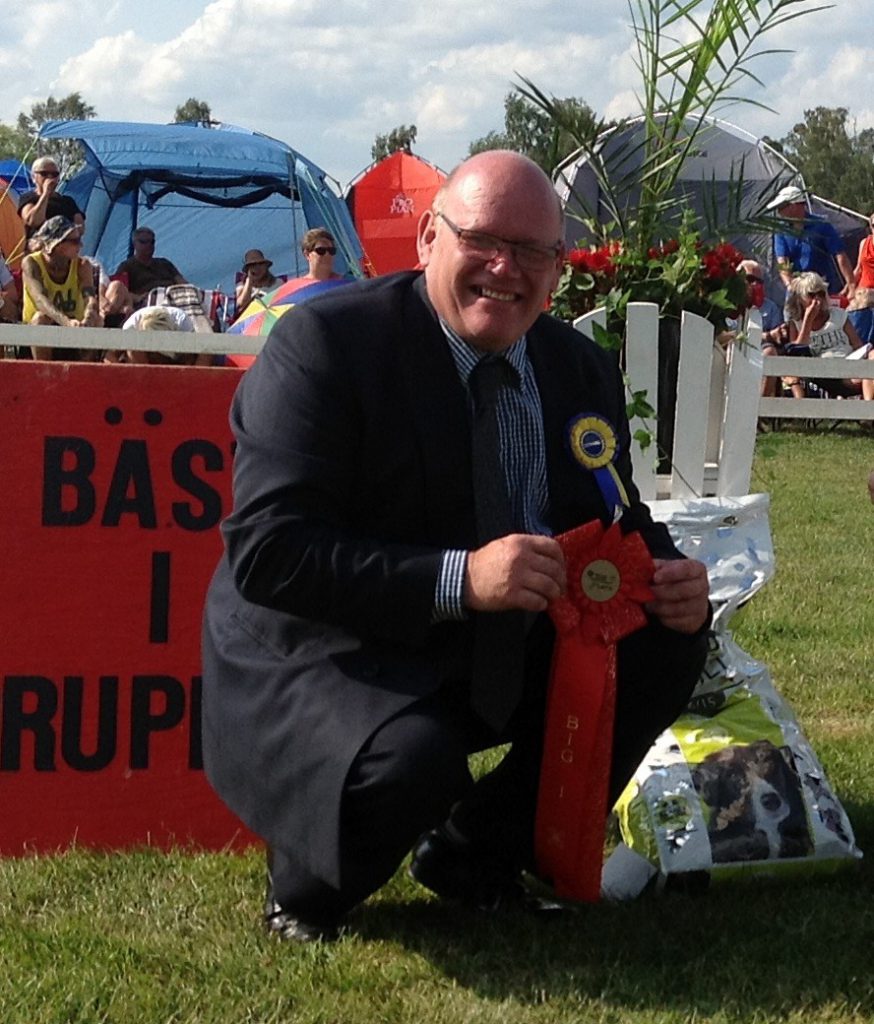 Born in Cornwall, England in December 1958. Showed my first dog at 11 years old. Made my first English Champion in1976, my mother & fathers Lakeland Terrier, She won the Terrier Group & Res. Best in Show at the World biggest dog show at that time- City of Birmingham. Became a Professional Handler in 1977 and made a number of British Champions before I left England in 1983 – the most well known being the Airedale Terrier Champion Bengal Sahib, he was Great Britains Top Terrier & Nr.4 Top Dog in 1980. His biggest win was Best in Show at City of Birmingham with more than 10,000 dogs entered. In 1979 was in Brazil for 4½ months handling dogs. In 1983 went to Germany to handle dogs for Herr Wilhelm Schonebergs kennel. Was there for a little over 2½ years & showed his Airedale Terriers at two World Shows winning Best of Breed at both, Madrid in 1983 & Amsterdam in 1985, with 110 Airedale Terriers entered. In 1986 I moved to Denmark & handled dogs up until the end of 2002. Here I showed dogs to win Denmarks Top Dog All Breeds in 1999, Runner up to Top Dog All Breeds in 1988 & 2002. Best in Show at Denmarks Contest of Champions in 1992. Many times Denmarks Top Terrier with a number of different breeds. In 2003 I started judging, now I am a judge of the complete FCI Group 3 and a number of breeds in FCI Group 2. Have judged in more than 20 European countries & Australia.